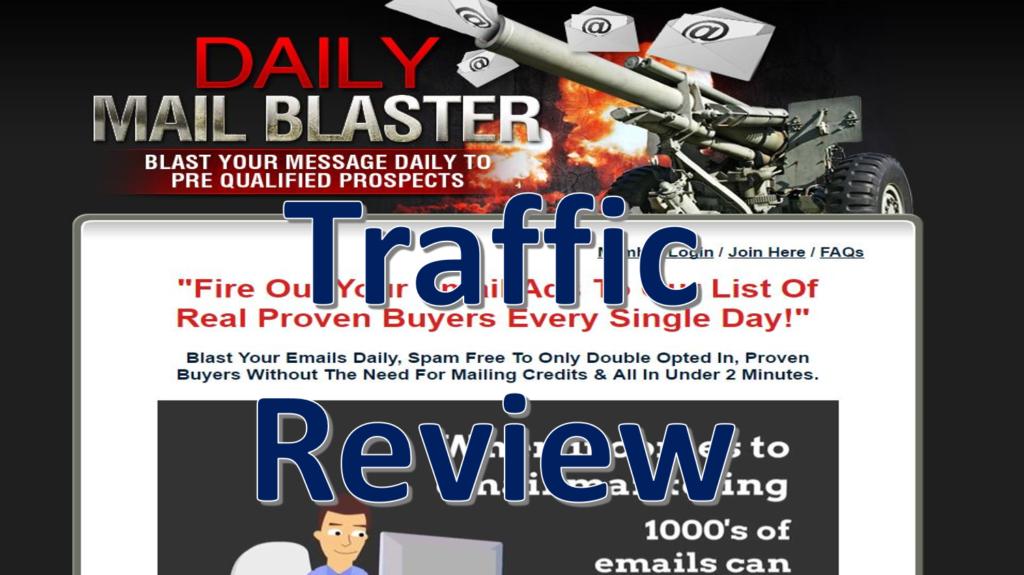 Daily Mail Blaster Review
Mail out to buyers only.
One time payment
Mail out every 24 hours
50% Commissions
No credit system
Overview
Daily Mail Blaster is a pro-safelist. Everyone who joins must pay a minimum of $7. This means that your emails will be read by people who are willing to spend money on their business. Unlike other safelists, Daily Mail Blaster doesn't use a credit system. In order to send out your solo mailing, you first need to view a few solos yourself. How many mails you have to read will depend on your membership level. Once you view the right number of emails, you cane send out your solo mail. Then you can return in 24 hours to do it all again.
Membership Levels
Standard
The Standard membership level cost $7. This is the level that everyone starts out on. At this level you must read 15 mails in order to send out your mailing. Your daily mails go out to 250 members.
Upgraded
The Upgraded membership costs $27. You must pay the $27 after you already paid the $7 to join the site. This is a total of $34. At this level you need to only read 5 emails before you can send out your own. Your daily mails go out to 750 members.
Results
I bought the upgraded membership so each of my emails went out to 750 members. I sent out three solo mails. The three sites that I mailed out were
Free Lead System
,
Free 1 Hour Traffic
, and
Squeeze Express
.
| Squeeze Page | Total Visitors | Unique Visitors | Real Visitors (> 5 Seconds) | Rejected Visitors (< 5 Seconds) | New Subscribers |
| --- | --- | --- | --- | --- | --- |
| Free Lead System | 15 | 15 | 8 | 7 | 0 |
| Free 1 Hour Traffic | 12 | 8 | 4 | 8 | 2 |
| Squeeze Express | 14 | 11 | 9 | 5 | 0 |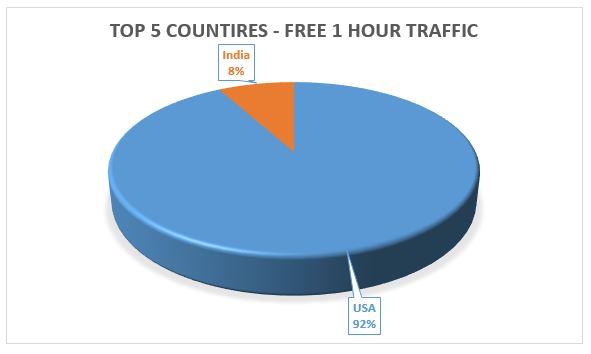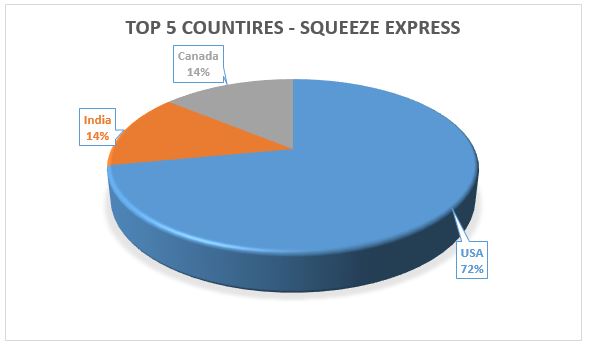 As you can see, the numbers are very low. The most clicks I got out the 750 that I mailed to is only 15. That's a 2% click through rate. This is typical of any safelist but in other safelists you mail out to a much larger number. It is nice that you can mail out everyday for as long as you want after you pay the initial fee but I'm not sure if your time would be worth it when you can just use that money to by a larger mailing elsewhere.
Final Thoughts
The idea behind the site is a good one. You just pay a one time fee and you advertise to buyers everyday. Unfortunately, the execution is off. Even though you can mail out to proven buyers every day, if you are only going to get 1 or 2 subscribers every other mailing, it may not be worth the time or money. Especially if you pay the $34 for the upgraded membership. I can't recommend Daily Mail Blaster.

Daily Mail Blaster
Transparency

Price

Quality
Summary
Transparency - You know who you're mailing to and how many people you're mailing each time. You are mailing members of the site who are buyers looking for traffic.
Extras - There were no extras worth mentioning so I skipped this one.
Price - This one is tough to judge since you technically get unlimited traffic. I after looking at my current results, it would take around 34 mailings for me to actually get 34 subscribers. Then the $34 price tag would be worth it. That's a lot of time wasted.
Quality - Most of the traffic is tier one which is good and I did get 2 subscribers on one of my solos. The problem is that the numbers are just too small.
Comments Rating
( reviews)